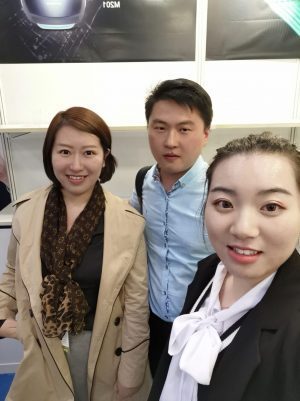 Gatstech Became The Focus—-16th Hong Kong Spring Exhibition
The 16th Hong Kong Spring Electronic Exhibition and the International Information Technology Exhibition were held at the Hong Kong Convention Centre on April 13. It is reported that the exhibition sponsored by the Hong Kong Trade Development Council, gathered more than 3500 exhibitors to show the latest electronic products, information and communication technology to Global trade buyers.. The two exhibitions attracted more than 100,000 buyers from more than 150 countries and regions.
The Tech Hall of the Hong Kong Spring Electronic Exhibition is well popular by buyers. This year, it has five exhibition areas: 1.Virtual, Expanded and Hybrid Reality 2.Networked household 3.Electronic Medical and Wearable Electronic Products 4.Robot and Unmanned Control Technologies, and the first "Artificial Intelligence and Speech Recognition Technologies" exhibition area.
One of the focal points is the "brand assemble", which covers more than 600 internationally renowned brands. In addition, the key electronics Industry production Center will set up regional pavilions ,including mainland China, South Korea and Taiwan.