Gatstech 's 21.5-inch industrial Android PC on the vending machine
Background introduction
Vending machines began to enter the Chinese market in 1999. Today, it is not difficult to find vending machines in residential areas, stations, shopping malls and squares, etc., where passenger flow is large. From the point of view of the development trend of vending machines, its appearance is due to the transformation of labor-intensive industrial structures to technology-intensive society. With the increase in income levels, people's quest for flexibility, convenience, speed, and self-service are the main reasons for the rapid development of vending machines.
With the continuous expansion of opening up, the traditional retail industry has developed into a coexistence of department stores, supermarket chains, television direct sales, and factory direct sales, which greatly facilitates people's lives. At the same time, vending machines have the advantages of high technical content, new sales methods, large market potential and genuine goods, which determine its broad development prospects. Moreover, it is connected with new consumer methods such as e-shopping, which can create tremendous business opportunities.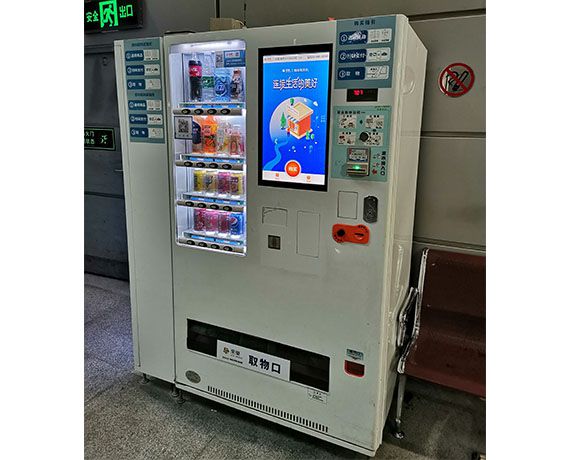 Industrial Android integrated machine system functional requirements
1, large-size screen with touch, easy to operate
2, support for multi-screen display
3, multiple interfaces, support a variety of information and data transmission
4, support wireless / wired network connection
5, embedded installation, thin structure, open frame design
Gatstech smart 21.5 inch industrial Android one machine vending machine solution
1, 21.5-inch large screen, capacitive touch method, responsive, no drift.
2. Using dual-screen display, the trading interface and the advertising interface are divided into two screens. There is a dedicated advertisement page screen, which increases the advertising space and improves the customer's advertising revenue data source.
3. custom interface, 3*232 serial ports, 4* USB, 1* HDMI, audio, SIM card slot, to meet the video / audio and other different information transmission. At the same time custom card reader, camera, to meet the vending machine peripherals online use.
4. Configure the 4G module function to solve the problem that the customer equipment does not use wired or wireless wifi in the use environment, and use the 4G network to ensure the smoothness of the network. At the same time extend the wifi and 4G signal antenna to the top of the cabinet.
5,.ultra-thin 3mm front panel, with embedded installation, beautiful, space-saving.
Vending machine application scenario
Suitable for intelligent transformation of public scenes: shopping malls, office buildings, residential areas, outdoor venues, airports, high-speed rail stations, highway rest stations and other public venues.